Three Australian cities feature in the top 10 of the 2019 Economist Intelligence Unit's list of the World's Most Liveable cities. Melbourne, took the second-place spot, following close behind Vienna's score. Vienna had taken the top spot from Melbourne last year after Melbourne had an incredible seven consecutive years at No. 1. Sydney rose three places to take the 3rd position in 2019, after finishing 5th in 2018. Adelaide was the third Australian city to finish in the top ten, in 10th place. This underlines the high quality of life on offer in the country – an important driver of immigration, tourism, and education. These rankings also impact property investment because home buyers believe that real estate in highly liveable cities is more likely to gain value over the medium and long terms.
Not one U.S. or British city landed in the top 10 in 2019.
Honolulu scored the highest among U.S. cities, ranking 22nd. Despite being rated highly for culture, New York only ranked 58th. And the best UK city was Manchester, ranked 38th, with London at 48th. Overall, the index remains dominated by medium-sized cities in wealthy countries. These cities have well-funded public healthcare systems, compulsory and high-quality education, and functional road and rail infrastructure.

The provision of these services is assisted by the presence of fully democratic electoral systems and generally low levels of corruption.
Melbourne is favoured over Sydney in terms of lifestyle, culture, transport and prices. Its foreign buyer stamp duty at 7% is also one point lower than the New South Wales equivalent. Sydney, meanwhile, attracts buyers with its iconic landmarks such as the harbour, Harbour Bridge, Opera House and Manly and Bondi Beach. The interest in Brisbane is driven by families with children who are studying in the city. Does buying property help with migration?
Covid-19, Financial Turmoil and Australian Property:
Lessons From The Past- What Happened During SARS And The GFC to the Australian Residential Property Market?
...and much more.
"Fantastic webinar presentation, highly informative and messages clearly conveyed, well done!"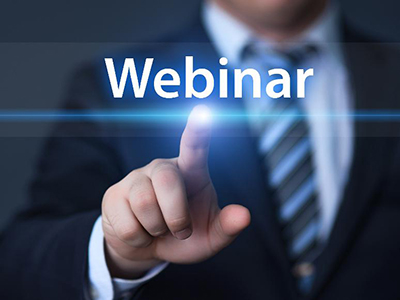 THINKING OF BUYING DOWN UNDER?
BUT DO NOT HAVE THE TIME, RESOURCES, KNOWLEDGE OR INCLINATION TO DO ALL THE RESEARCH, READING, STUDYING, MEETINGS ETC NEEDED TO ENSURE YOU KNOW ENOUGH TO MAKE A SAFE INVESTMENT?
CITYLIFE PROJECTS
AUSTRALIAN HOUSE PRICE INDEX BY CAPITAL CITY
REAL ESTATE IS A LONG TERM INVESTMENT*.
MANY INVESTORS FOCUS ON WHAT IS HAPPENING, IN THE SHORT TERM.
SINCE REAL ESTATE SHOULD BE LOOKED AT OVER A 5,10 OR EVEN 15 YEARS, WE PROVIDE THE FOLLOWING FIGURES OVER THE PAST 12 MONTHS - TO GET A BETTER UNDERSTANDING OF THE MARKET TRENDS OVER TIME - RATHER THAN JUST LAST MONTH.
(EVERY SINGLE WEEK, LEADING RESEARCH HOUSE SQM RESEARCH UPDATES THEIR AUSTRALIAN PRICES FOR ALL HOUSES, 3 BEDROO
"Many thanks for the huge advice and assistance you gave us throughout the whole process of locating and securing a home in Sydney."
"Wow, I'm now on my 3rd Australian property through Citýlife. All have been outstanding performers. I really believe in your methods."
"Once again may I extend my heartfelt thanks for all your efforts and honest advice. We could never have got such a good property without Citylife's help"