Citylife International is a Long-Established Award Winning International Estate Agent Based in Hong Kong that Specialises in Australian Real Estate Opportunities.
Sydney is set to get a dose of Manhattan style, with a new luxury apartment building one block from Hyde Park.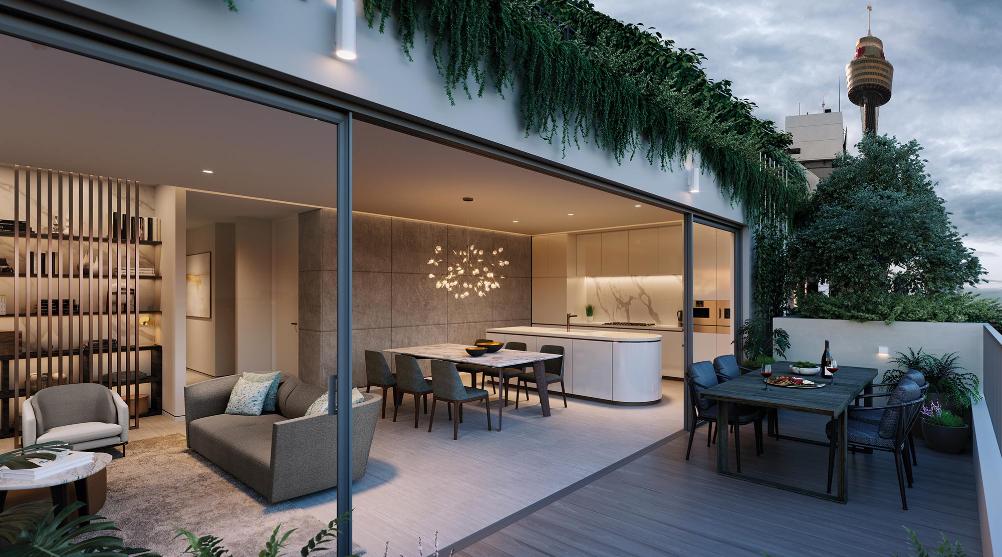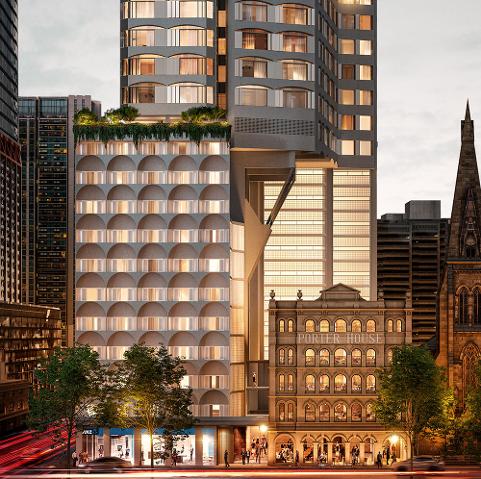 Discover 131 apartments over 36 floors that are unlike any other in Sydney.
There are perfectly designed studios (with a lease back guarantee to the developer for two years) plus huge 1bedroom, spacious 2 bedroom and stylish 3 bedroom apartments.
Every apartment features European oak and pale limestone finishes to bring a soft inviting feel to each room.
Sophisticated Miele appliances, Gaggenau entertainer kitchens in some apartments, and picture-perfect bathrooms complete your new home.
Timeless and contemporary in design, there is space for you to add your own style and make it yours.
An exclusive address on the doorstep to Sydney's Hyde Park
It will soon become the city's ultimate CBD address, fusing luxurious tower living with exceptional boutique hotel services.
Like celebrated apartment houses on London's Hyde Park or New York's Central Park, it offers an unsurpassed experience of city living
In a graceful pairing of past and present, historic Porter House will house a luxury boutique hotel while an elegant new residential tower soars above.
Together, this unique fusion of luxurious living and exceptional hotel services will create a lifestyle unmatched in a coveted Hyde Park setting;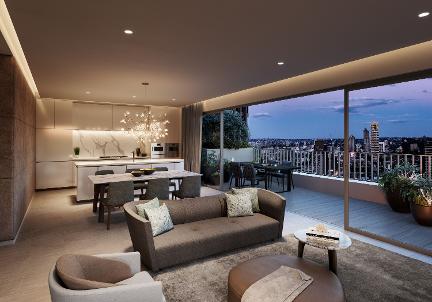 Where Luxury Reigns
The Residences speaks to the way affluent lifestyle seekers want to live today. It combines heritage inspired design with the convenience of hotel services provided by M Gallery.
Simply put residents can now "Live like a King".
Castlereagh Street in Sydney has always been a mecca for luxury goods.
Imagine a place where every corner invites you in. Where iconic style seamlessly meets sophisticated, quality modern finishes. Where lush green foliage might spill into your private balcony and soaring glass windows give you a bird's eye view of the glittering Sydney cityscape. Where you enjoy the luxurious style of a hotel yet feel right at home.
Welcome to Sydney's newest luxury apartments.
Completion late 2021.
Sydney is set to get a dose of Manhattan style, with a new luxury apartment building one block from Hyde Park.
The Candalepas Associates-designed Residences combines proximity to the park's western edge with five-star hotel services and easy access to some of the CBD's best shops and restaurants.
"Like celebrated apartment buildings on New York's Central Park or London's Hyde Park, these homes offer world-class luxury and convenience."
The $380-million project elegantly pairs past and present through the transformation of the heritage-listed Porter House into a five-star MGallery boutique hotel below a 36-storey residential tower.
The five-storey Porter House with sandstone facade and arched windows was built in 1876 for the Dixson & Sons tobacco company and is a rare surviving example of a commercial building in the city centre. Inside, pressed metal ceilings and an art-deco marble staircase are among the heritage highlights. Architect Angelo Candalepas says the new building will weave an unforgettable corner into the street.
"I can imagine, in years to come, that Porter House and the new tower building will merge into one in people's consciousness as if the entire assembly always coexisted."
While the architecture takes inspiration from the site's mercantile past, renderings reveal the upper levels will appear from the outside as a dramatic oasis with lush hanging gardens of Babylon-style plantings from stepped terraces.
Studio's are offered with leaseback to Developer at 8.5% return for two years
CLICK TO VIEW STUDIOS
The new Hotel will stand as a gateway into another world. As a resident you will have full access to following world-class services and facilities. Hotel account and Credit Card required for chargeable services
The hotel and residential apartments will interweave the existing 1870s heritage-listed Porter House adjacent to the tower, which will be thoughtfully redeveloped as part of the project.
Guest rooms and suites in the new tower will take their cue from the heritage building with thoughtful use of materials and detailing.
The Hotel will also feature an array of additional facilities, including lobby, pool and fitness centre, two restaurants, a fourth floor bar with roving art gallery, meeting and private dining facilities and a business centre.
Dedicated room service and in-residence catering, housekeeping & maintenance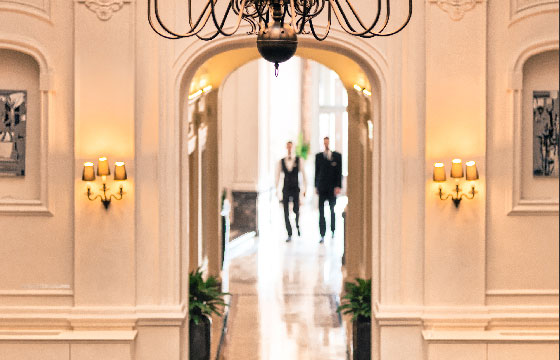 Dedicated 24 hour security
APARTMENTPRICE GUIDE AU$1 - 4 MILLION
STUDIO, 1 BEDROOM, 2 BEDROOM AND 3 BEDROOM AVAILABLE
10% INITIAL DEPOSIT SECURES UNTIL COMPLETION IN LATE 2021
70% SOLD OUT!
REGISTER TO SEE BROCHURE AND FLOOR PLANS
Take me to Sydney apartments!