ATTENTION AUSTRALIAN HOME BUYERS, FUTURE MIGRANTS AND INVESTORS:
ACCESS THE VERY BEST GROWTH OPPORTUNITY IN SYDNEY
The area to the north west of Sydney between Sydney and the Hawkesbury River was for many years been prime agricultural land.
It is only in recent years that this pleasantly undulating country appropriately known these days as the Hills District has become part of the Sydney metropolitan area and is today among the fastest growing, most popular regions in the Sydney basin.
The Next Chatswood? At A Fraction Of The Price!
In spite of the development, the district has retained much of its rural, easygoing charm and offers a wide variety of leisure activities including team sports, bushwalking, horse riding and the discovery of the area.
Castle Hill has started to undergo a massive change from a relatively low-density suburb to boasting some of the finest high-rise residential developments within the greater Sydney metropolitan region. This growth has been underpinned by the Sydney Metro Northwest Stage 1 infrastructure project.
Close to Carlingford, Epping, Hornsby, MacQuarrie Park
Choice of one, two & three bedroom apartments available -
-Brand new 1 ,2 & 3 bedroom homes in a variety of offerings, many including studies and all with parking
-Beautifully crafted interiors featuring luxurious finishes SMEG oven, gas cooktop and microwave BBQ, dining, entertainment facilities and shelter
-Lushly landscaped native gardens and green spaces
-Full-line supermarket providing everyday essentials
-Gym, beauty amenities and fitness centres
-Over 30 specialty retail outlets Cafés and restaurants
PRICE GUIDE:

SIZE GUIDE:
1 BEDROOM 58-77 Sq. M
2 BEDROOM 84-95 Sq. M
Just 10% deposit secures your apartment , with no other payments due until 2025!
Imagine the value of your apartment by then!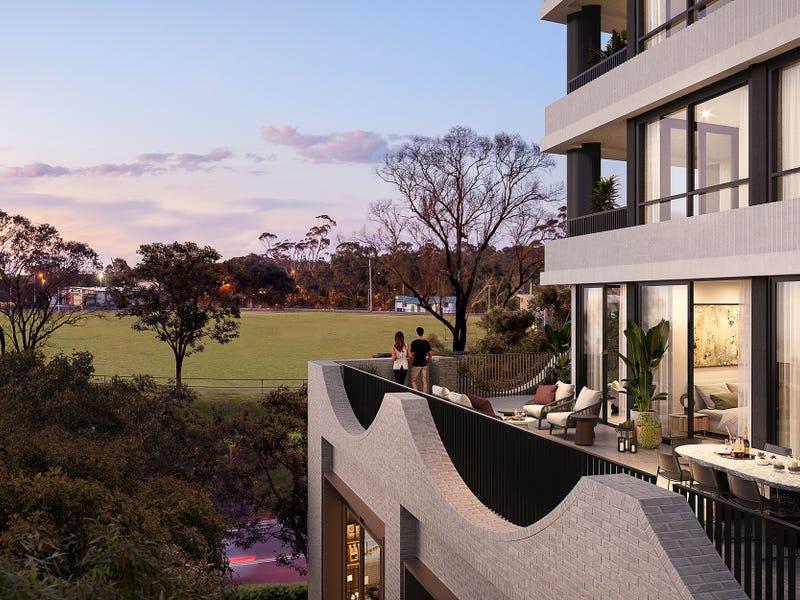 With rents set to soar, own your own luxury apartment in Sydney's hottest new precinct.
The Castle Hill Showgrounds offers a range of luxury apartments from one of Sydney's leading developers.
Just a short stroll to all that you need! Many apartments benefit from spectacular views.
Finally...A Luxury Sydney Apartment At Affordable Prices With Features Highly In Demand By Home Owners And Designed By Leading Architects
Are you looking to buy a top quality Sydney apartment for future use for your family, or an investment first and possible own use later, OR just want a quality Sydney residential investment property, but are unsure WHERE and WHICH one to buy to protect your capital, obtain rental income and with good growth prospects?
My name is Michael Bentley.
For the past 35 years I have been helping Hong Kong buyers purchase quality Australian real estate.
But it is rare that I have seen such a quality project in Sydney in a great location at very good prices!
Buyers are already flocking to snap up these high quality apartments.
So you DO have to hurry.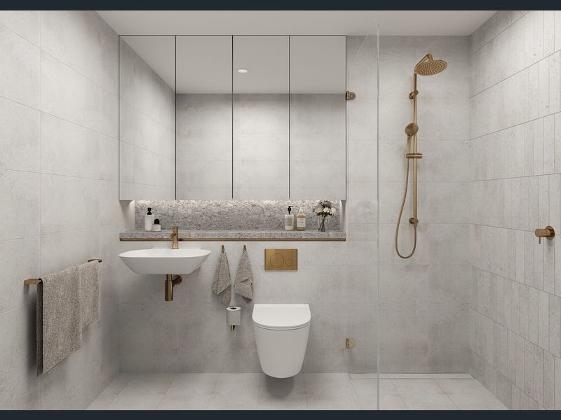 Your home should be your sanctuary. A place of family, warmth, love and laughter.
Stylish and yet refined, the interiors are made to last, carefully designed and crafted for versatile use and everyday comfort.
It is a home for everyone, with plenty of room for loved ones and friends who visit.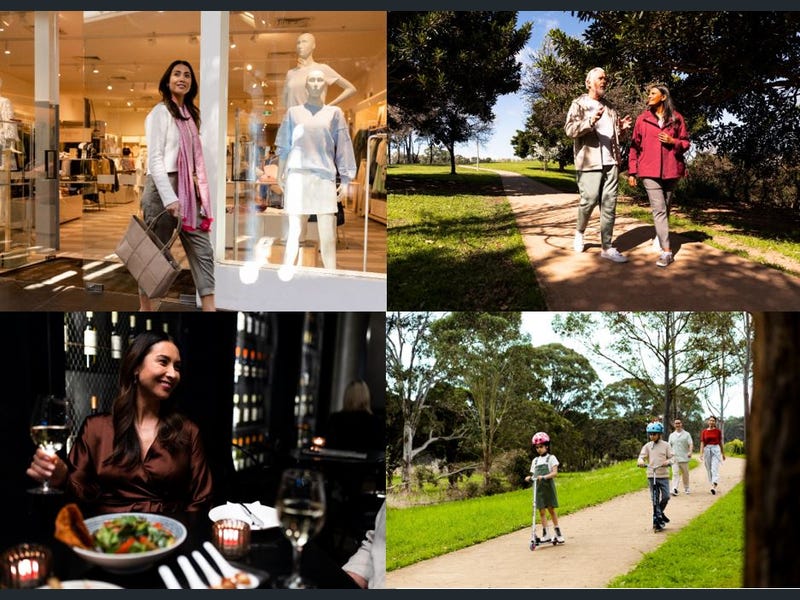 Si
mply Put, Have a Look at the Quality, Size, Design, Features and Location of These Prime Apartments, and I Challenge You to Find Better Value right now ANYWHERE in Sydney!
-Buying a well priced, trouble free Australian property when you live overseas can be much easier than you think.
-Many people simply don't know the correct steps to take which makes them take far longer than they need to.
-I have done it for my clients so many times before, so all you need to do is follow my step-by-step blueprint.
- I have completed all the research into this project, location, quality, price, rental, comparisons with others, attention to detail finishes and fixtures, transport, shops and supermarkets and much more.
AND it is no exaggeration to say, you will hardly be able to buy any better in Sydney right now....
Many Buyers From Hong Kong and Other Countries Are Becoming Frustrated in Trying to Buy in Australia as They Easily Travel Right Now And They Are Seeing Good Properties Getting Snapped Up Quickly.
Worse, Agents Are Offering Them Tiny Inner City, Low Quality, Oveerpriced Flats and Units That They Feel They Will Never Be Able to Move Into Should They Choose To.

Secure Your New Apartment With The Expert.
Rated Best of the Best Agent for client services for four years.
"Mike provided boundless energy

towards our purchase, took care of the finance, arranged lawyers, a building inspection, helped us structure it correctly for tax"



Colin and Elaine, Hong Kong,
PLUS my service is FREE for Buyers: So why not have an Australian property expert on your side during the property buying process?
-FREE Expert Guidance through the whole buying process right up until completion (or until it is rented if you are an investor)
-FREE Pre-Settlement Building Inspection Included!
-FREE Legal Contract Review and all Conveyancing Included!
-FREE Depreciation Schedule for Investors!

-FREE 30 Minutes Tax Consultation With Australian Tax Expert!

-FREE Mortgage Application Services!

-FREE Initial Property Leasing Fee!

-ALL Pricing, and Developers Incentives Are Exactly The Same Whether You Buy in Sydney or From Overseas - Guaranteed!

Contact me on WhatsApp +852 90319669 or schedule a call-back from me
Key Investment Indicators

These are the key points real estate investors are looking for when buying apartments in Australia. If you can buy a property that matches more than half of these key points, you are buying well.
Location Location Location
The project is in a super location, conveniently located in the heart of the Castle Hill redevloment plan of the famed Showgrounds.
Download the SITE PLAN here
On your doorstep, full-line supermarket providing everyday essentials, g
ym, beauty amenities and fitness centres and o
ver 30 specialty retail outlets, Cafés and restaurants
This means it will be a great place to live, convenient, safe, and it will be in demand from tenants should you decide to rent it out!

Size and Number of Bedrooms
These luxury apartments ALL come with a balcony, all are available with car parks, and you have a choice of one bedroom, one bathroom; and Two bedroom one bathroom and Three bedroom, two bathrooms.
You decide which is the best value! But singles and couples without children are the fastest growing demographic in Australia.
In fact, in the last census, couples without children overtook for the first time couples WITH children.
So clearly a 1 bedroom or 2 bedroom apartment is likely to be in high demand, enabling a home office in a private space in the second bedroom if needed.
Pricing
This all-important piece of the puzzle is crucial to achieving a successful purchase and without it you are doomed to failure – make sure you have this at all costs!
There is a saying in real estate: You make your money when you BUY, not when you sell. In other words, getting the right purchase price is CRUCIAL!
With inflation and escalating building and construction costs, it is estimated that most high quality apartments in the future in Sydney will cost over $18,000 per square metre to build.
The AVERAGE SQUARE METRE RATES HERE are being offered at prices designed to sell out, around $10-13,000 per square metre - BELOW future replacement cost.
THAT is buying WELL!
Terms of Sale
No Point in Getting The Best Price, If The Terms of Sale Are Not Favourable
Even if you get something with a good price, you need decent terms of sale.
This project comes with very attractive terms, as just 10% depsoit is needed (plus Stamp Duty) until completion in 2025!
And if you intend to live in the property, you can delay the stamp duty until completion!
Contact michael Bentley to find out all the details.benefits.
Shopping
It's a fact that that people like to live near to shops and supermarkets. The Supermarket is right below the project!
30 specialty retail outlets, Cafés and restaurants

are close by too!
Transport
Castle Hill railway station is an undergroun rapid transpport station at Old Castle Hill Road. The station, located opposite the Castle Tower shopping centre, was built as part of NSW Sydney Metro Northwest project, to serve train services to Rouse Hill and Chatswood.

The station is planned to eventually serve trains to the Sydney central business district and Bankstown as part of the government's 20-year Sydney's Rail Future strategy.
Castle Hill has two platforms and two crossovers, which can be used to terminate westbound trains on either platform if there is a problem on the line.
Castle Hill station is served by a number of bus routes.
So access to public transport becomes an important part of the real estate equation when buying.

Safety
Finding a healthy home for your family involves more than financing and schools. It's also about feeling safe. While no living situation is worry-free, Castle Hill is generally ranked as safe, and is rated to be safer then Manly, Dee Why and Chatswood.

Rentability
When buying for investment, a low rental vacancy is an all important piece of the puzzle and crucial to achieving a successful purchase.
Investment experts consider that a vacancy rate around 2% represents a "balanced market" - that is, not so many available that rents fall, and not so few that rents rise. Of course, for investors, LOWER than 2% means higher rental occupancy and the lower it goes, the more rents vcan be increased.
Since Covid, Castel Hill's rental vacany rates have been plummeting and are now well below the 2% figure.

Parks and Gardens
Being near parks and gardens is important not just for living, but also for resale value. OF COURSE, THIS IS APARTMENT LIVING, but there are plenty of gardens in close proximity.
Quality
It goes without saying quality is very important. The Developer has a reputation for the quality of its developments.
Each apartment 9subject to contract) comes with:
-Good size bedrooms with Built in Wardrobes;
- Central fully fitted bathroom with refining finish
- Open plan living and dining area
- All cupbaords and qualit kitchen appliances included
- Split system air conditioning
- Private spacious balcony
- Security intercom system
- Timber flooring to the living areas
-Car park with every apartment

Residents Facilities
The approved development will feature a three-level 10,935 sqm retail podium with a supermarket, speciality shops and commercial areas that are below the four 20-level residential towers.
Full-line supermarket providing everyday essentials Gym, beauty amenities and fitness centres Over 30 specialty retail outlets Cafés and restaurants
Its a fact that apartment owners LOVE facilities, and LOVE feeling they are living in a 5 star hotel. So the developer has spared no expense to give them what they want!
Claim Your SYDNEY (FREEHOLD TITLE) APARTMENT NOW:
HOW TO BUY "OFF THE PLAN":
Buying off-the-plan is when you enter into a contract or transfer to buy residential property, where the apartment is to be erected or developed before the contract or transfer is completed.
1. Fully Refundable Reservation Fee A$5,000
2. Appoint a Sydney solicitor to review the agreement for you
3. Sign and pay the 10% deposit within the required 7 days
4. If the Sales and Purchase agreement has not been signed within 7 days of being issued, (and 10% deposit paid) the property will be placed back on the market at the prevailing price.
5. No further progressive payments required until final completion and settlement, currently estimated March 2025.
6. No constrcution price increases can be passed on.
7. Government Stamp Duty must be paid within 3 months of signing the contract. If duty is paid after three months of the date of the contract, you must also pay interest and penalty tax may apply.
If you buy a home off-the-plan, which you intend to use as your main residence, you can defer your Stamp Duty for up to 12 months after you sign the agreement, or until the property is completed or handed over, whichever comes first.
The person occupying the property must live in the property for six months continuously, starting within 12 months from becoming the owner.
GET IMMEDIATE ACCESS TO PRICES AND AVAILABLE APARTMENTS