FREEHOLD LAND LOTS FOR SALE MELBOURNE
30 MINUTES FROM MELBOURNE CBD
PRICED AU$292,900 - $405,000 (until sold)
AVERAGE PRICE PER SQ. FOOT - AU$ 93 (HKD$530)
AVERAGE LOTS SIZE - 292 SQM - 462 SQM (3,195- 4,971)
APPROVED FOR FOREIGN BUYERS: YES (SUBJECT TO APPLICATION TO AUSTRALIAN GOVERNMENT)
NUMBER OF DWELLINGS ALLOWED PER LOT: ONE
TIME LIMIT TO BUILD A HOME (AFTER COMPLETION): 24 MONTHS
DEPOSIT REQUIRED TO RESERVE: 5% OF PRICE UNTIL COMPLETION.
TITLE: FREEHOLD
STAGE 1
STAGE 2
STAGE 3
(one lot available, immediate completion. House to be constructed within 24 months. One dwelling per lot.)
STAGE 4
STAGE 5
(one lot available. 5% deposit balance due in the middle of 2022. House must be constructed by mid 2024.
STAGE 6 NEW RELEASE, NOW SELLING. 5% deposit balance due in the middle of 2022. House must be constructed by mid 2024.
STAGE 7 FUTURE RELEASE 2022
STAGE 8 FUTURE RELEASE 2022
A quick weekly shop or a slow browse weekly stock up shop can be enjoyed just a few minutes away.CS Square recently underwent a $45m upgrade and is home to 75 retailers, big and small. There are 14 schools within easy reach.
You'll find gym sessions, tennis lessons, hockey grounds and baseball mounds all close by.
Kids can bounce at trampoline parks and on the courts.
There's the Lakers or the Bears for family-friendly Aussie rules football, and the new City Vista Pavilion, home to the George Cross soccer club, is a five-minute ride from home.
And all just 30 minutes by train to Southern Cross station in the Melbourne CBD.
Land prices will continue to go only one way, especially once the borders open. Now is the time to secure your lot.
Artists impressions of future streetscape
Frasers Rise will be a neighbourhood full of families like yours. Where people feel safe, included, valued and understood. Just a stones throw to Caroline Springs, close to everything and everyone you need.
Previously known as Plumpton, Fraser Rise is a thirty minute drive North-West of Melbourne's CBD and has grown by a substantial 130% in the last five years. Investment potential and lifestyle go hand in hand in this region which makes property highly sought after and steadily increasing in value.
Fraser Rise is not only an investment in a real estate pocket showing great promise today and in the future, you're also investing in a quality lifestyle for you and your family.
Central Shopping Centre in Caroline Springs is conveniently located for everyday essentials, and features over 50 separate retailers ranging from restaurants, cafés, sports store, fitness centre, hair and beauty salons, banking, and many more.
Watergardens Town Centre is the focal point of the community in the growing township of Taylors Lakes in Melbourne's Western suburbs.
The Town Centre is located amidst an abundance of housing estates and has become recognised as the first choice retail destination for locals who enjoy the relaxed and friendly shopping environment.
Approval for an acquisition of vacant land for residential development will generally be conditional on the construction being completed within TWO years.
DOWNLOAD MASTER BROCHURE Click!
(Large file, please allow a few minutes to download)
DOWNLOAD LOCATION MAP Click!
DOWNLOAD STAGE 5 "CENTRAL" PLAN Click!
DOWNLOAD STAGE 6 PLAN Click!
Please be advised that some lots/units may need confirmation of availability. Kindly ensure to check availability first by emailing or phoning us.*
FEES AND COSTS ON PURCHASE:
1. DEPOSIT REQUIRED ON PURCHASE: 5% OF PRICE. BALANCE PAID IN FULL ON COMPLETION
2. LEGAL FEES: ESTIMATED A$800
3. ESTATE AGENCY COMMISSION: 1% OF PURCHASE PRICE
4. STAMP DUTY: IF PURCHASE PRICE $292,900
-$12,644 (PLUS $23,432 IF FOREIGN BUYER)
(NOTE AUSTRALIAN PR'S MAY QUALIFY FOR SOME STAMP DUTY DUTY REBATES THROUGH "PRINCIPLE PLACE OF RESIDENCE" OR "FIRST HOME BUYER" SCHEME.)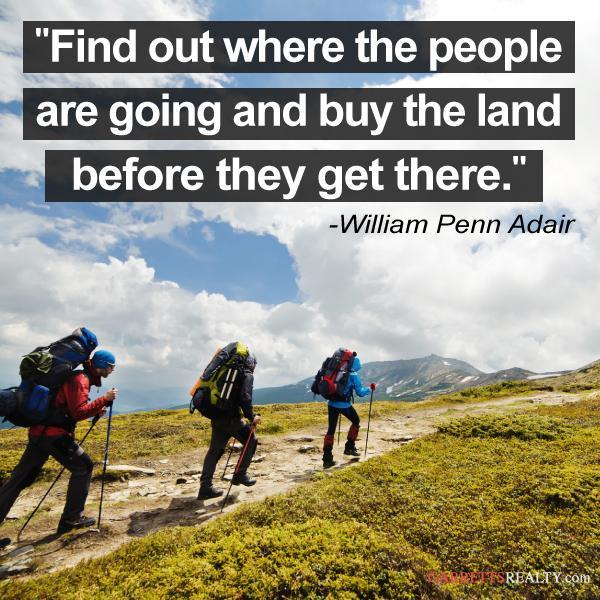 *SPEAK TO LEADING AUSTRALIAN REAL ESTATE EXPERT MIKE BENTLEY IN HONG KONG TO SECURE YOUR BLOCK NOW.
EMAIL michael@citylifeproperty.com
ONCE SOLD, NO MORE AVAILABLE.