CITYLIFE INTERNATIONAL REALTY
Do you know where Sydney and Melbourne house prices are heading basedon the property cycle?
Have you been reading (and believing?) media reports about Sydney and Melbourne house prices?
Do you know how long downturns lasted in the major cities in previous cycles?
Is NOW the time to be buying, borrowing, unloading, or biding your time?
Do you know when Sydney house prices rose by nearly 100% in a 2 year period?
And when house prices FELL by nearly 25%
Do you know why the Australian government simply cannot allow the housing market to fail?
Do you know what will happen to prices and rents if negative gearing is abolished?
If you want to see the answers to these questions, then you simply must order our 2019 updated new property house price graphs recorded since the 1960's which clearly shows every property cycle in Australia's two major cities, where we are on the cycle now, and the obvious conclusion to why you may need to take action quickly.
Knowledge is power.
ALL CITYLIFE PROJECTS COME WITH 65% - 70% FINANCE AVAILABLE FOR FOREIGN INVESTORS, INCLUDING SELF EMPLOYED.
92% OF OFF-THE PLAN PROJECTS IN MELBOURNE UNDER CONSTRUCTION ARE SOLD OUT.
"BEST OF THE BEST" AWARDS:
Best Overseas Property Agent - Australia - 2014
Best Overseas Property Agent - Australia - 2015
Top International Sales Agency - South City Square - 2015
Best Overseas Property Agent - Australia - 2016
Best Overseas Property Agent - Australia - 2017
Some of Australia's Finest New Projects. Many have won Best in Class property awards.

Citylife International Realty is proud to offer several fully endorsed, fully researched projects each year to our registered data-base clients, which we consider to be excellent opportunities for investment.
We are careful when conducting our research to try to ensure our clients have access to prime investments that protect their downside as much as possible, with plenty of scope for upside.

To see the research we use go here.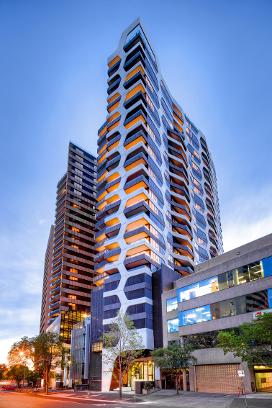 Key Australian Investment Points:
Australian house prices follow certain predictable cycles, making investment success more likely than many other markets.
This reliable and strong historical capital growth over a long period of time shows on average an 18 year regularly repeated property cycle.
No progress payments. Some projects offer long completion dates. FREEHOLD TITLE.

Just 10% deposit secures most projects until completion. (Collect interest on the deposit: Deposit is secured in Trust)
Full occupancy by quality tenants in all capital cities, with strong landlord protection. Citylife projects offer rental occupancy rates of 95% or higher.
Management services organised by Citylife International Realty after completion at around 7% (management fee) of the rent.
Purchase prices still among the lowest per sq metre rates of all developed countries for new build.
Rapidly growing population, high employment rates and strong economic growth, plus mining and resources, migration and high quality construction as well as a shortage of sites underpins the market.

Australia remains on the top shelf for low risk investments, a safe haven for off-shore funds, as well as offering excellent capital gains potential and rising rentals.
WHY INVEST IN AUSTRALIA? Go here
The NEW way of Buying Australian Real Estate...Growing your Portfolio, While Saving Thousands in Taxes, Fees and Charges...
PERTH IS THE PLACE.
NOW IS THE TIME.
"Now's the time to buy a house in WA: Billionaire Kerry Stokes stakes reputation on perfect property market conditions
Billionaire Kerry Stokes has added his weight to the view that conditions are ideal for entering the housing market, staking his reputation on now being the best time to take the plunge."
SEE MORE
SYDNEY: RARELY SEEN NEW HOUSE!
Close to the train line
Choice of 4,5 or 6 bedroom
A$1.1 million
Go here to read more
SENSATIONAL INNER CITY MELBOURNE LOCATION
UNDER 1% RENTAL VACANCY IN THIS AREA, AND THIS IS THE ONLY PROJECT UNDER CONSTRUCTION.
WHAT AN OPPORTUNITY!
COMPLETION END OF 2018.
From AUD$419,000 UNTIL SOLD....more
Diversify your portfolio, without the work, cash outlay, fees, and costs. Hong Kong and Australian property syndicates available, both residential and commercial.
MELBOURNE CBD....near Gardens, train, tram, Melb. Uni and RMIT.
Completion late 2018. Ideal investment or own use. From A$470,500
THE NEW LANDMARK FOR CITYLIVING IS HERE
BRISBANE, Australia's New World City:

The Winner of Best Residential High-Rise Architecture for Australia
The Winner of Best Overall Mixed-Use Development for Australia
The Winner of Best Architecture For Multiple Residences for Australia
The Winner of Best Overseas Residential Project
From residents concierge services, to on-site restaurants and hotel style resort facilities this new tower offers residents the chance to live a 5 star life without the price tag.
Melbourne's Grandest Boulevard: St Kilda Road. NOW SELLING
A LANDMARK MELBOURNE ADDRESS
1, 2 & 3 Bedroom Luxury Apartments
GO HERE
MALVERN Melbourne

Close toUniversities.
Stunning new developement by an Award Winning Developer. SOLD OUT

SOUTH YARRA LUXURY BESPOKE APARTMENTS.
More like a home than an apartment, and rarely seen in Melbourne. One penthouse left
STUNNING INNER CITY TOWNHOMES
10 brand new 2 bedroom freehold townhouses with car parking located in close proximity to the Melbourne CBD and walking distance to train station and shops. Standard inclusions at a premium, with high ceilings, split system heating and cooling throughout, stainless steel appliances, video intercom for security, solar power and stone kitchen and bathroom benchtops. SOLD
AustralianCommercial property investments.
Whole buildings.
Development sites.
Property Syndication
Read more
Citylife International Realty Limited deals exclusively in relation to properties outside Hong Kong. The Company is therefore not required to be licensed under the Estate Agents Ordinance and does not deal with any property situated in Hong Kong.
Citylife International Realty Limited does not market any projects involving interests in hotel/holiday resorts, serviced apartments, student accommodation, shopping malls, "buy-to-let" or "buy and leaseback" properties.