Citylife International Realty Winner:"BEST OF THE BEST" AWARDS:
Best Overseas Property Agent - Australia - 2014
Best Overseas Property Agent - Australia - 2015
Top International Sales Agency - South City Square - 2015
Best Overseas Property Agent - Australia - 2016
Best Overseas Property Agent - Australia - 2017
Some of Australia's Finest New Projects. Many have won Best in Class property awards.

Citylife International Realty is proud to offer several fully endorsed, fully researched projects each year to our registered data-base clients, which we consider to be excellent opportunities for investment.
We are careful when conducting our research to try to ensure our clients have access to prime investments that protect their downside as much as possible, with plenty of scope for upside.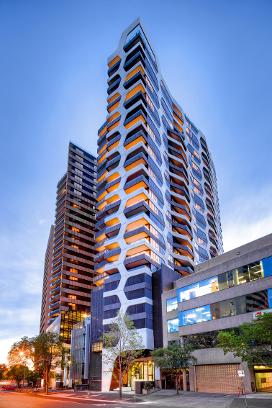 Key Australian Investment Points As at September 2019:
Full occupancy by quality tenants in all capital cities, with strong landlord protection. Most cities in Australia experiencing STRONG RENTAL occupancy and rental yields between 4% to 6%.
Management services organised by Citylife International Realty after completion at just 7% (management fee) of the rent.
Purchase prices still among the

lowest per sq metre

rates of all developed countries for new build.
Rapidly growing population, high employment rates and strong economic growth, plus mining and resources, migration and high quality construction as well as a shortage of sites

underpins the market.
Low interest rates. Sydney and Melbourne markets turning around. Melbourne suffering a shortage of supply.
SEE 7 SIMPLE SLIDES THAT EXPLAIN WHY AUSTRALIA IS A MUST FOR ANY INTERNATIONAL INVESTOR.
PERTH DESIGNER VILLA HOMES
Close to the beach and the city! FREEHOLD title, 3 bedrooms, 2 bathrooms, garage, outdoor entertaining and more!
Don't miss out..go here
Melbourne Luxury Homes Showcase.
A selection of Melbourne's finest NEW homes in desirable suburbs from Master Builders
NEW COMMERCIAL WAREHOUSE STYLE OFFICES:
COMING SOON TO MELBOURNE.
PRIME INNER CITY SUBURB
FREEHOLD
NO FOREIGN BUYER TAXES
PERTH IS THE PLACE.
NOW IS THE TIME.
"Now's the time to buy in WA: Billionaire Kerry Stokes stakes reputation on perfect property market conditions
Billionaire Kerry Stokes has added his weight to the view that conditions are ideal for entering the housing market, staking his reputation on now being the best time to take the plunge."
SEE MORE
SENSATIONAL INNER CITY MELBOURNE LOCATION
UNDER 1% RENTAL VACANCY IN THIS AREA, AND THIS IS THE ONLY PROJECT UNDER CONSTRUCTION.
WHAT AN OPPORTUNITY!
NOW COMPLETED!
From AUD$419,000 UNTIL SOLD....more
MELBOURNE CBD STUNNING TOWER.
Melbourne CBD (City Centre) rental vacancy rates have plummeted down to 2.2% over the past few years, while rents have risen 17.8%!
Perfect timing to invest in the Melbourne CBD.
Completion 2020.
THE NEW LANDMARK FOR CITYLIVING IS HERE
BRISBANE, Australia's New World City:

The Winner of Best Residential High-Rise Architecture for Australia
From residents concierge services, to on-site restaurants and hotel style resort facilities this new tower offers residents the chance to live a 5 star life without the price tag.
Melbourne's Grandest Boulevard: St Kilda Road. NOW SELLING
A LANDMARK MELBOURNE ADDRESS
1, 2 & 3 Bedroom Luxury Apartments
GO HERE
Citylife International Realty Limited deals exclusively in relation to properties outside Hong Kong. The Company is therefore not required to be licensed under the Estate Agents Ordinance and does not deal with any property situated in Hong Kong.
Citylife International Realty Limited does not market any projects involving interests in hotel/holiday resorts, serviced apartments, student accommodation, shopping malls, "buy-to-let" or "buy and leaseback" properties.