Confused on how to EVEN START if you want to Buy Property in Australia?
A message from Mike:
"It can be very confusing, daunting, and perplexing trying to buy a property from distance in Australia.
There are 4 main ways to buy property in Australia:
1. Contact a real estate agent/attend an exhibition.
2. Take a trip and look around.
3. Look non-stop on the internet.
4. Appoint your own "buyers agent".
While each of these ways has it's merits, briefly let me explain the downside of each.
1. Contact a real estate agent/attend an exhibition.
Real Estate agents are employed by the seller of the property. They have no obligation, legally or morally, to give YOU the buyer ANY relevant information that may affect your purchase.
And they can ONLY offer you what THEY have on their books to sell right now.
2. Take a trip and look around.
If you live overseas, this SOUNDS like a good idea! However, without even mentioning HOW LONG a trip you may need, you ALSO need to fluke the right agent (see point 1 above!) and the right location, right property and right price WHEN you are there.

In my personal experience this seldom happens. And for sure, you don't want to rush and buy within a week.
3. Look non-stop on the internet.
I really do not think I need to say anything else about this point. If this is YOUR strategy, give me a call in 12 months when you still haven't found anything and are even MORE confused than ever!

4. Appoint your own "buyers agent".
This is probably the most effective and best way to buy. BUT, not only does it come with a PRICE (2% to 3% of the purchase price) it is fraught with further difficulties: The Buyers Agent will normally select a half dozen at the most properties, and then try everything to get you to buy one of them.
Each method has it's own distinct challenges.
That's why I set up a new service to help prospective buyers from overseas.
Which offer you, the buyer, the best aspects of all those methods, at an AFFORDABLE PRICE!
But first, if you have not yet done so, to see just some of the steps buyers need to prepare when buying, see my FREE report below:
"The Seven Steps to Buying
..Simplified" here!
Keep reading below to see how my new service for buyers which is already proving popular may be able to help you.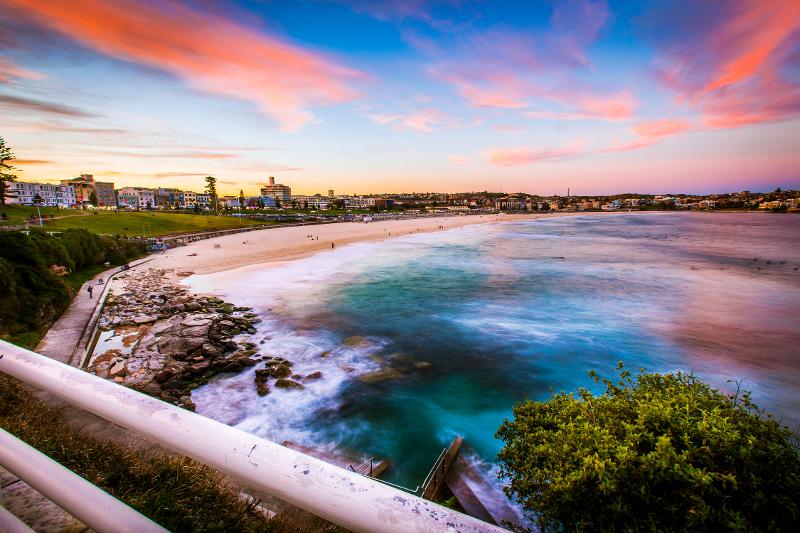 Looking to Buy Property in Australia? Do You Have the Time, Energy, Knowledge, Contacts and Experience to do so Successfully?
Using diligence, decisiveness, research, knowledge, experience and attention to detail Michael Bentley will work with you to secure your property in Australia. Work personally with a leader in Australian real estate who will meet with you regularly, and who has the knowledge, skills and experience to exceed every expectation.
ABOUT MICHAEL:
EXPERIENCED ESTABLISHED INDUSTRY EXPERT
Australian born Managing Director and Founder of Citylife International Real Estate, Aurient Investment Partners and the Australian Real Estate Academy, Michael Bentley was raised and educated in Hong Kong at Peak School and King George Vth (KG5) and has over 3 decades of high level property experience and knowledge with Asian buyers investing in real estate and into Australia in particular.

He is the first person to provide Australian property services in Hong Kong, and he is widely recognised as one of the leading experts on the Australian property market in Asia.
Mike is an Award Winning International Estate agent, is a regular seminar presenter, has been featured in many Australian and Asian newspapers, magazines, radio and TV programmes, provides advisory services to Australian property developers, and has helped overseas investors to buy, sell and manage over AUD 1 billion in Australian residential properties, and has written 3 top selling investment books.
He resides in Hong Kong and enjoys playing and watching sports, and is a member of the Hong Kong Football Club, the FCC, the Ladies Recreation Club, the Beas River Country Club as well the Tanglin and Cricket Clubs (Singapore) and the Royal Kings Park Tennis Club (Perth, WA).
TRUSTED INDUSTRY CONNECTIONS
To deliver the best possible results for his clients , Michael Bentley is supported by a national network of top-quality developers, real estate agents, valuers, financiers, legal advisers, property consultants, research companies and legal and tax advisors.
His ecosystem of partners and professionals in all disciplines relating to property enables him to undertake and deliver extensive information and expertise in the property acquisition or planning process.
Whether you are time-poor, lacking confidence or knowledge, or looking for an experienced and independent property advocate to guide you through this delicate process, Michael Bentley can help.
Whether an investment property, or a home for your own future use!
By working closely WITH you, and by guiding, advising and doing a lot of the time-consuming research and "behind the scenes" work with and for you.
Advice on property investment strategy formulation right through to property search, selection, negotiation and property manager, legal, tax and mortgage provider appointments.
A professional "Buyers Agent" can help and provide excellent properties and information on properties to consider, BUT..they are expensive (usually 2% to 3% of the purchase price) and are not licensed or qualified to discuss the tax, finance, legal or financing of properties, ALL crucial elements when buying.
Mike's strong market knowledge, sound advice and due-diligence steps and research all combine to deliver a stand-out service and a great end-result for his clients.
Mike's services is ideal for those who wish to play a key part themselves in the assignment, with the comfort of knowing they are being carefully guided and managed. The same process is adopted where clients are involved in the initial inspections and shortlisting process of the property.
This exciting and unique service offers investors an exciting insight into the industry, the negotiation process and all that follows. Mike remains by their side for the entire process for up to 90 days and the objective of this style of advice is to fast-track their property investment education while assuring them of a fabulous result.
This two-way communication service has enabled clients to have confidence while Mike guides them.
Get 30 Plus Years High Level Experience on YOUR Side

Personally Available to Help Search, Source and Find the Best Property With You

Available for Unlimited Consultations for up to 90 days After Appointment, 7 days a Week*

Assist With renting the Property Out

Deal With Michael Personally Right Here in Hong Kong

Advice on different developers quality and also different projects on the market. (If Michael DOESN'T know, he is WILL have access to people who DO know)




*Conditions Apply
Help Set Up Your Tax Affairs

Help With Opening an Australian Bank Account

Help with the FIRB Status and Approval Process

Assist With Mortgage Financing

Provide Detailed Cash Flows

Provide Exclusive Research into Vacancy Rates, Supply, Demographics, Price Analysis, Trends, Rentals, Days on Market, Stock on Market and more!

Advising the Best Legal Buying Structure

Calculating the total costs in purchasing, including stamp duty,



To Provide The Best Possible Service To His Clients, Mike Will Only Work With Up To a Max. of 5 People at Any One Time.
Call 9736 2218 or fill out the form below OR email Mike personally at
mike@citylifeproperty.com
or WHATSAPP me on +852 90319669


Once Only Fee for Service:*
AU$1,888-
"If I met you two years ago, I would have held two properties now. Every time we meet I am able to pick up some very important key factors from your wisdom"
Ming Wong, Hong Kong, October 2019
Interested to Work With Mike TO FIND YOUR DREAM PROPERTY IN THE NEXT 90 DAYS??
* CONDITIONS APPLY. QUOTED SERVICE FEE APPLIES ONLY TO PROPERTIES BELOW A$1 MILLION.
FOR $1-2 MILLION THE FEE IS A$3,600.
SERVICE FEE IS PAYABLE UP FRONT.
When a successful property is secured, whatever (if any) commission is payable to Michael Bentley or Citylife International Realty, you will be rebated 30% of the commission received.
This is a WIN/WIN.
EXAMPLE:
Purchase Price is say A$600,000.
You pay up front A$1,888.
I negotiate from the seller a real estate agents fee of 4%.
Rebate payable to you $7,200. (30% of a 4% commission)
In the event the property found does not pay an agency commission or referral fee, your fee to gain all of Michael's assistance, help and advice and research represents a MAXIMUM of A$1,888, just 0.33% of the purchase price in the example above. (or $3,600 above $1 million)