Sitting around just 60 minutes from the city, 15 minutes from beaches and 5 minutes from train services, and a stone's throw away from the picturesque Mornington Peninsula, this suburb location offers a uniquely modern yet classical lifestyle.
Hampton Park townhomes is community designed for families, offering an alternative quality lifestyle with the security, comfort and space of a relaxed living environment, that is a rare find.
It is a place to come home to. One that stands above the rest in architecture and design, while providing the comfort, amenities and safety aspects you'll appreciate.
Hampton Park Townhomes sets a high standard within the local real estate market offering a development that truly feels like home.
DOWNLOAD THE MASTER SITE PLAN HERE

NOTE:
Only stage one (in the Master plan you can download above) is being offered at pre-launch prices and bonuses.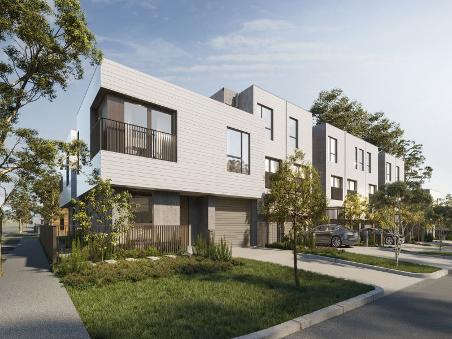 See a typical three bedroom townhome here
This is a townhouse project currently selling completely off market in Hampton Park which is a short distance from Narre Warren and has excellent arterial access into the city.
This project is located in a developed part of the South East, are a generous size with strong growth prospects, and may serve as an affordable entry point into the south east that is not an apartment.
STARTING PRICE POINTS: 2 Bed starting at $448,000(LotCEN 72)
3 Bed starting at $533,000
(LotCEN 69)
4 Bed starting at $648,000 (LotCEN 33)

There are 84 lots in total and it's being sold in two stages. Stage 2 will be released once Stage 1 is sold out. Prices will be revised at the time and early bird buyer bonuses will be removed.

We like the project because it's an urban infill site in an established area that is gentrifying and has experienced good price growth over the last 10 years.
DOWNLOAD THE FULL BROCHURE HERE
DOWNLOAD ALL THE FLOOR PLANS HERE